Mississippi recently became the 37th state to legalize cannabis for medical use.
In January, legislators voted to pass the Mississippi Medical Cannabis Act (by one of the most significant margins for similar laws across the country). Gov. Tate Reeves signed it into law on Feb. 2. Its passage aligns with the will of Mississippi voters, who approved medical cannabis in November 2020, according to the Marijuana Policy Project. However, the state's supreme court nixed the program, dubbed Initiative 65 on the ballot, citing concerns about the ballot initiative process.
This blog from ImEPIK will look at what's next for the Mississippi medical cannabis program and update what's going on in other states with medical and recreational use programs.
Details of the Mississippi Medical Cannabis Act
The Mississippi Department of Health (MDOH) will be in charge of drafting regulations and overseeing the application process for potential patients and makers of edibles and other companies serving the state's market. The act set a deadline of 120 days after passage (Feb. 2) for the state to begin issuing licenses to edibles manufacturers and others in the supply chain, except for retailers. They will begin receiving licenses 30 days later.
The Mississippi Medical Cannabis Act gives the health department the authority to enact safety regulations, including restricting pesticides and other chemicals used by growers. It also specifies that processing facilities "that produce edible cannabis products shall hold a permit to operate a food establishment and shall comply with applicable requirements for food establishments as set by the MDOH."
South Dakota's Ups and Downs to Legalization
South Dakota's voters will be voting on whether to legalize cannabis for recreational use in November, two years after they approved a ballot measure to do so. Unfortunately, that legislation was knocked down by the state's supreme court, acting on a lawsuit from Gov. Kristi Noem's administration.
South Dakota senators recently approved a legalization bill, but days later, the state's representatives rejected a legalization bill, according to Marijuana Moment. That was immediately followed by a House proposal that would have revived the bill for consideration. In the end, however, legislators killed it by voting against putting it on the official calendar.
Advocacy group South Dakotans for Better Marijuana Laws is collecting signatures to place the issue on the ballot again. However, Gov. Noem continues to oppose the legalization of recreational-use cannabis. A separate process to allow medical marijuana sales (also approved by voters) continues.
What's Happening in Other States?
Numerous states will be considering bills to legalize cannabis this year, according to the Marijuana Policy Project, for legalizing medical and recreational use, as well as decriminalizing possession. Measures include placing legalization issues on ballots and various bills in state legislatures. Those include: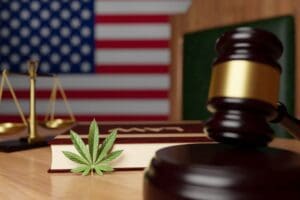 Arkansas: A trio of advocacy groups is seeking ballot initiatives for legalizing recreational-use cannabis.
Kansas: House members passed a medical cannabis bill last year, but a Senate measure addressing medical use was pulled early this session. In mid-March, the Senate conducted hearings on medical-use legislation, giving advocates hope that passage might be possible.
Kentucky: Bluegrass State House members passed a medical marijuana bill on St. Patrick's Day, sending the issue to the state senators.
Maryland: House members approved bills that would legalize possession in mid-2023; as of mid-March, they were pending in a Senate committee. Senate bills, including one that would legalize recreational-use cannabis this July, averting a November ballot measure, had not been voted on as of mid-March 2022.
Missouri: A bill for recreational-use cannabis was introduced by a House member in February, and there are efforts to place the issue on the ballot this year.
South Carolina: Senators passed a medical marijuana bill in February, but it faces an uncertain future in the House.
ImEPIK: A Food Safety Partner for Infused Edibles, From Coast to Coast
As more states adopt medical and recreational-use cannabis laws, the need for employees with the appropriate food safety training is critical for companies making, distributing, storing, and transporting edibles. ImEPIK's Cannabis Edibles Safety Courses© educates your managers and employees on all aspects of food safety plans — training that will be even more critical when cannabis is approved at the federal level.
Contact ImEPIK to learn about the course levels for cannabis edibles we offer:
Reach out via support@imepik.com, or on our website chat, or at +1-866-318-9855.