In November 2020, voters legalized marijuana in four states – New Jersey, Arizona, South Dakota, and Montana. This marks a new era for cannabis in New Jersey, which had previously only allowed the use of medical marijuana starting January of 2010.
In this blog, ImEPIK will look at the basics of cannabis and marijuana in New Jersey and what residents and entrepreneurs can expect in the next few years as recreational cannabis becomes more commonplace in The Garden State.
Recreational Marijuana Use is Fully Legal in New Jersey
As of now, the possession and use of cannabis in New Jersey are legal for recreational purposes.  Anyone over the age of 21 may legally possess up to 6 ounces of cannabis and consume it however they wish on private property.
However, the regulatory changes required by this recent change in the law means that New Jersey residents probably won't be able to walk into recreational marijuana dispensaries and buy cannabis flower or edibles until at least 2022.
Possessing and using marijuana is legal, but there is no legal way to obtain cannabis in New Jersey.
The New Cannabis Regulatory Commission Will Control Cannabis Sales In NJ
To handle the regulation of recreational marijuana, the NJ state government has formed a Cannabis Regulatory Commission (CRC).
The CRC will take over from the New Jersey Department of Health, which previously administered the medical cannabis program, and will also be responsible for recreational marijuana regulation.
Under the CRC, six different types of licenses will be issued to cannabis companies to regulate the new, legal industry of cannabis sales, consisting of permits for:
Cultivation
Processing
Wholesale
Distribution
Retail
Delivery
New Jersey's 15 medical cannabis dispensaries will likely be the first retail outlets to be licensed and regulated by the CRC to sell recreational cannabis because they are already fully equipped for the direct retail sale of cannabis products.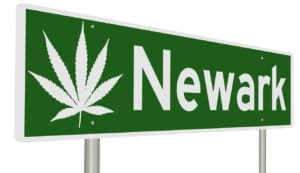 More People Than Ever Are Picking Edibles as Their Medicine of Choice
Finding high-quality edibles was more difficult before the legalization of marijuana in New Jersey. But now that adults 21 and over can legally possess and use cannabis products recreationally, demand for edibles is sure to rise.
Compared to other methods of cannabis consumption, edibles have many benefits. They're very long-lasting, do not require any smoking or vaping, and have no unpleasant smells associated with their use.
Not only that, but cannabis edibles can be more convenient to consume, particularly for those who are not able to smoke or vape inside rental properties. For this reason, we expect cannabis sales and consumption to rise significantly in the coming years and months.
This may provide unique business opportunities for entrepreneurs interested in manufacturing and distributing edibles for both recreational and medical use in New Jersey.
Interested In Getting Started In The Edible Industry? ImEPIK Is Here To Help!
At ImEPIK, we can help entrepreneurs get started in the edible industry in New Jersey and other states where cannabis has recently become legal. We specialize in food safety training and cannabis safety training.
With our cannabis safety courses, you can train yourself and your employees on the most effective food safety practices. Not only does this ensure that you will meet New Jersey safety standards, but it will also improve the quality of your products and help prevent costly recalls.
So don't wait. Contact us today to learn more about our online cannabis safety training classes and see how we can help you get started in the cannabis edible industry.  ImEPIK is always here to help.