South Dakota is closer to offering patients medical cannabis, with the state's department of health accepting applications for dispensaries, growers, manufacturers, and testing facilities.
South Dakotans in November 2020 approved Initiated Measure 26 (IM26), the medical cannabis legislation.
This blog from ImEPIK will look at the state of legalized cannabis for medical and recreational use in South Dakota and when businesses can expect to start selling to patients and consumers.
Medical Cannabis Moves Forward in South Dakota
According to a timeline on South Dakota's official website, a panel of state lawmakers approved final rules for a medical cannabis program in late October, and physicians are certifying patients.
South Dakota residents with physician-approved cards can possess up to three ounces of cannabis or equivalent cannabis weight. For edibles, the limit is 800 milligrams of THC. In addition, some patients will be allowed to grow up to six plants.
Edible cannabis products, as defined by the state, are any product that:
Contains or is infused with cannabis or an extract;

Is intended for human consumption by oral ingestion; and

Is presented in the form of foodstuffs, beverages, extracts, oils, tinctures, or other similar products.
IM 26 also outlines rules for manufacturing facilities for medical cannabis products and follows standard operating procedures to ensure workplace, environmental, and product safety:
Ensure that equipment and surfaces that come into contact with cannabis or other ingredients are food grade and nonreactive

Maintain counters and surface areas to reduce the potential for development of microbials, molds, mildew, fungi, and other contaminants; and

Provide adequate refrigeration for ingredients and products during production, storage, or transport.
Although patients might have to wait to buy via the state's medical cannabis program (the law targets sales to begin April 1), the first tribal dispensary in the state opened July 1. Anyone with a medical cannabis card from any state can buy from the Flandreau Santee Sioux tribe's dispensary.
South Dakotans Approve Recreational Cannabis, State Says 'Nope'
A recreational marijuana for adults measure passed as an amendment to the South Dakota constitution, putting it on track to be the first state to have medical and recreational-use cannabis legalized at the same time. The ballot measure allowed adults to possess one ounce of cannabis (with no more than 8 grams of that being concentrate) and grow up to three plants.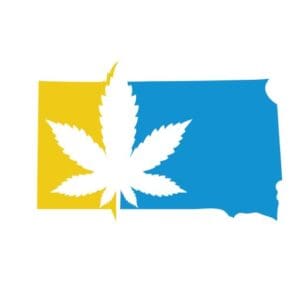 But legal recreational-use cannabis (South Dakota Amendment A) is on hold.
Law enforcers sued to block the amendment shortly after the election, a move backed by Gov. Kristi Noem. A lower court ruled Amendment A to be unconstitutional. An appeal sent it to the South Dakota Supreme Court, which had not issued a ruling as of mid-November.
South Dakota lawmakers in October introduced legislation to allow adult-use cannabis, but it has several legislative hoops to pass through before a vote. If approved, it faces a veto from Republican Gov. Noem, who opposes South Dakota's legalization of marijuana.
ImEPIK Serves Manufacturers of Edibles
ImEPIK has made learning about food safety easier for companies that manufacture cannabis edibles. The Cannabis Edibles Safety Course©,  has three levels and is self-paced. The course is designed to help edibles suppliers meet the product safety requirements of medical marijuana regulations in South Dakota and other states.
Contact ImEPIK to learn more about the Cannabis Edibles Safety Course©, and prepare for business opportunities in South Dakota and other states that allow cannabis use.