Connecticut residents can now possess and consume cannabis in various forms, including baked edibles, but new cannabis retailers likely won't open in the state until late 2022.
In June, Connecticut state lawmakers approved adult-use legislation, and Gov. Ned Lamont signed it soon after. The Responsible and Equitable Regulations of Adult-Use Cannabis Act (RERACA) went into effect July 1.
This blog from ImEPIK will look at what the new law allows, including regulations that affect edibles manufacturing. 
The popularity of edibles is rising across the country as more states legalize cannabis for recreational use. Connecticut became the 18th state to approve recreational-use cannabis, following recent approval in many other states. Medical cannabis has been legal in Connecticut since 2012, and the first dispensaries began serving patients in 2014.
Connecticut's Responsible and Equitable Regulations of Adult-Use Cannabis Act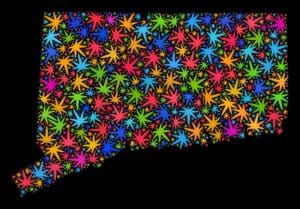 RERACA allows adults to possess up to 1.5 ounces of cannabis outside the home and up to 5 ounces in a locked container at home or in a vehicle's glove box or trunk. It also allows the equivalent of 7.5 grams of concentrate for personal possession and 25 grams of concentrate at home or in a vehicle's glove box or trunk. RERACA also allows for home cultivation of up to six plants starting in October 2022 for patients in the medical program, and in July 2023 for the recreational-use program.
The Connecticut State Department of Consumer Protection administers medical and adult-use cannabis programs. The state government also established a website for information on the new law for consumers and entrepreneurs interested in serving the new market.
Building On Connecticut's Medical Cannabis Program
As is common in states that have established medical cannabis programs, Connecticut consumers will be able to purchase from authorized medical dispensaries before retailers dedicated to recreational use are open for business. The approval process for new cannabis businesses will take time, not to mention extra time for local zoning approvals and other aspects of starting a business in a highly regulated market.
The approval process will be guided by policies set by the Social Equity Council. The council was established to ensure the state's adult-use program is grown equitably and ensures that funds generated by the new cannabis market will be invested in communities most affected by the "war on drugs."
Connecticut's New Law and Cannabis Edibles
Besides setting a five-milligram limit of THC for each edible serving, and other regulations concerning multiple-serving packages, RERACA also includes specifics on edibles and how they are manufactured.
Companies that make cannabis edibles in Connecticut must be licensed as a food and beverage manufacturer through the state.
Also, manufacturers can sell or transport products to retailers and labs, but not to consumers, directly, such as through a delivery service.
RERACA also mandates that makers of cannabis edibles in Connecticut ensure that equipment used in processing and packaging is sanitary and inspected regularly under Food and Drug Administration and U.S. Department of Agriculture requirements.
ImEPIK's Edibles Food Safety Training Courses Offer Solutions
ImEPIK's training courses are designed to help edibles manufacturers meet the standards set by Connecticut and other states with medical and recreational use programs. The training is 100% online and allows employees to complete the modules at their own pace.
ImEPIK's food safety training ensures that your products are made using food safety practices that create efficiencies, prevent recalls, and save your company money.

Contact ImEPIK today to start your training.