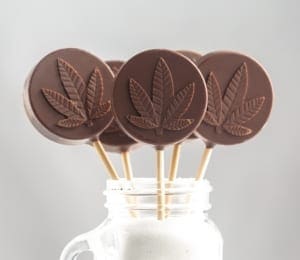 OXFORD, FLORIDA, OCT. 13, 2020 — As the demand for cannabis edibles continues to grow and manufacturers ramp up production, most producers continue to put the quality and safety of their products above all.
To support these responsible edibles producers, ImEPIK has launched the Level I of its two-part Cannabis Edibles Safety Course© series.
"ImEPIK has a reputation for providing engaging food safety training that gives production employees the technical knowledge they need to make safe products," said Jill Droge, ImEPIK's Chief Creative and Business Development Officer. "It's more difficult than ever to make time for training, yet it is one of the most impactful things that manufacturers can do to ensure that their products are safe and will be well received by the market."
Level I: GMPs and the Pyramid of Edible Safety
This course is for employees who are new to the production of cannabis-infused edibles or who need a refresher on the basics. It will be followed by Level II, which is for managers and supervisors, in early November.
Level I is three modules and lays out why a food safety system is the most suitable framework for cannabis-infused edibles, as well as covering food safety specific to cannabis edibles production. The importance of prerequisite programs, GMPs and the principles of hazard analysis are also included, as is an introduction to ImEPIK's Pyramid of Edible Safety©.
"It is ImEPIK's mission to create quality food safety training and to present it in a format that is both more convenient and is designed to adapt to the needs of today's learners," said Kathryn Birmingham, Ph.D. ImEPIK's Chief Operating Officer. "We are grateful to the industry panel that beta tested the course. With ImEPIK's training, industry professionals can now navigate the industry with confidence."
Contact ImEPIK's Cannabis Safety Team!
Find out how you can build your skills, and those of your team, with ImEPIK's Cannabis Edibles Safety Course©.
ImEPIK is a market-driven, research-based online training company that creates 100% online, self-paced food safety training for global food manufacturers. To find out more about our courses for cannabis edibles, contact us today.