In this Q&A from ImEPIK, we talk with David Vaillencourt, CEO of GMP Collective and an expert in cannabis regulations. He often speaks at conferences and on cannabis and hemp industry panels and is focused on bringing credibility to the industry through quality systems and standardization.
ImEPIK: One of the main topics we talk about on our blog is that there is no federal legalization of cannabis, so we don't have the food safety standards for edibles across the board. What do you see as the best-case scenario regarding the federal legalization of adult-use cannabis and the creation of food safety standards for edibles?
DV: What do I see as the best-case scenario? Well, I'll try to be the pragmatist and not the pessimist –
ImEPIK: Maybe we should go with what you see as a realistic scenario for legalization and cannabis regulations.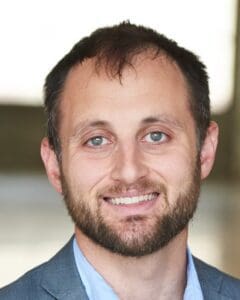 DV: Well, four years now — I started saying five years last year, and I still think we're on track — I'd say four years to some sort of legalization. That's with the reality that once it's legalized, whether it's a House bill or executive order or created by the (Food and Drug Administration and Drug Enforcement Agency), you still probably have two to three years before the actual implementation of cannabis regulations that would be enforced.
ImEPIK: Once — if — legalization happens, how do you see the rule-making process progressing for cannabis edibles safety standards?
DV: I'd like to point to the National Technology Transfer and Advancement Act of 1995. NIST, the National Institute of Standards and Technology, is a big part of that. It directs government agencies to utilize voluntary consensus standards where they exist. I'll tie that back to ASTM's Committee D37 work on cannabis standards, from HACCP (Hazard Analysis and Critical Control Point) standards and everything in between, like how to do a product recall.
So, NIST is at the table. U.S. Pharmacopeia is at the table. Health Canada is at the table. There are 1,200 members across 30-plus countries there at ASTM's Committee D37. I see the rule-making process really leveraging the framework that ASTM started in 2017 for standards the feds can just adopt.
ImEPIK: You'd rather not see them try to reinvent the wheel here but to go with some of the work the industry has already completed.
DV: You can point to DSHEA, the Dietary Supplement Health and Education Act of 1994, where sure, there are dietary supplement GMPs that are different from FSMA, but there's still the same foundation; they are still GMPs. The COA (Cannabis Administration and Opportunity) Act, the most recent bill, reiterates that GMPs will be mandated and implemented by the Department of Public Health and Human Services, so it's all lining up that we're not going to reinvent the wheel.
ImEPIK: The Cannabis Administration and Opportunity Act would establish the Center for Cannabis Products within the FDA.
DV: Right. It may be a separate center within the FDA, but they'll still be GMPs. You can put me on record as saying it's not going to fall directly in the same bucket (with current food safety regulations).
ImEPIK: If we have federal cannabis legalization, will there be two separate laws, one for medical and one for recreational-use cannabis?
DV: That's something that keeps me, and I'm sure a lot of other people, up at night. How are we differentiating those products? That's something we don't have clarity on, and that exists in a lot of state marketplaces. I don't know how that will play out because it's not a drug. What I envision is there being a federal law for cannabis for whatever use, with minimum GMP requirements. And then it just goes back to if you're making claims, you're going to fall under existing frameworks. You're going to have to prove the safety and efficacy of those products. How that will interact with current state medical programs … I don't think anybody's figured that out yet, but if they have, I'd love to know.
ImEPIK: From what you've seen, state by state, are you seeing some good examples of what food safety for cannabis edibles should look like?
DV: I don't think I've seen any state that I can point to as the model where they've got it figured out. Some examples that I'd point out that are good examples of 'not the best' is where the states don't recognize the difference between a kitchen, like at a food service establishment, and an actual food production operation. Massachusetts is a great example. They reference the food code for restaurants. That's a completely different mindset in design, construction, and operation than what FSMA is, or what General Mills, Kellogg's or Nabisco, etc., use for every food product.
I don't think I've seen that states really have the resources to require a HACCP plan or HARPC (Hazard Analysis and Risk-based Preventive Controls) plan. They might write it (into regulations), but how they actually implement them is a struggle.
ImEPIK: Currently, without those underlying federal guidelines on how food safety of edibles should look, there's a patchwork of rules, state by state. Are there going to be growing pains in getting programs to adopt standard cannabis regulations across all 50 states?
DV: I'll give a big shout-out to CANNRA, the Cannabis Regulators Association, and the work that their executive director, Gillian (Schauer), is doing to wrestle 40 different state members to harmonize. Remember, I said four years and then another three for implementation. So we've got seven years for the states to try to harmonize and minimize the effect of those growing pains.
So we're not out of time yet, but there are two things if somebody's building an operation today, and they're doing it without GMPs in mind. One, you're probably not going to be ready in five years because you'll have some of the issues that come up as a byproduct of not having GMPs. Two, you're going to get hammered when you have to retrofit in five to seven years, or sooner, if you're in a state that legalizes.
ImEPIK: There have been a number of states in recent years that have legalized adult-use cannabis. What is on your radar now, where is the next state to approve such a measure?
DV: Maryland looks promising for the ballot-led initiative this fall. A lot of the classically red states are steamrolling ahead. Nebraska's looking at it, you've got Arkansas or Missouri looking to pass it, and there's even more serious inklings than you've had in the past in Texas, and of course you have Mississippi and Alabama, at least for medical programs.
I'd like to throw this out there: If you've been following what happened on July 1 in Minnesota, with THC and intoxicating cannabinoids being sold in the adult-use marketplace that are hemp-derived. I bring that up because look at Kansas and other states (that face strong opposition to legalization in the legislature). Let's re-think the idea of what legalization even means. We're having creative ways that states (are legalizing), from Delta 8 and beyond.
ImEPIK: Are governmental agencies taking legalization more seriously?
DV: There are more banking institutions, more legit players, and larger, more established entities. The tides are changing in terms of recognition and acceptance.
ImEPIK: Banking institutions?
DV: The American Bankers Association came out and said, 'Look, we need reform, you need to make us not feel threatened about banking this industry.' Folks that normally wouldn't speak up and gone against, say the (National Credit Union Association) or the (Federal Deposit Insurance Corporation) or Treasury Department, are now like, 'Get yourself together.'
ImEPIK: Is the banking aspect the deal-breaker on whether federal legalization is passed?
DV: Access to financial services is, I'd say, the biggest barrier we encounter today as an industry, regardless of where you are. Unfortunately, you have to follow the money. That's the way everything works, so if you see the money trail saying, 'We want this' … I don't know where the tipping point is, but I've heard good folks from trade groups say that when it falls, in terms of federal legalization, it's going to fall fast.
ImEPIK: What are some of the key issues that you're working on now?
DV: I'm really proud to be an advisor to the Council for Federal Cannabis Regulation, which comes back to more credible folks getting involved. Sarah and Sheri (executive director Sarah Chase and founder and board chair Sheri Orlowitz) come out of communication, venture capital companies. They've got the director of the Michael J. Fox Foundation on their advisory board and senior FDA and (Department of Health and Human Services) officials — they've really got their ducks in a row.
There are starting to be more smaller, hyper-local (trade) gatherings, and how we connect that back to harmonization with the rest of the U.S. is always going to be a challenge. CANNRA has an invitation-only conference, but they're interfacing with industry and scientists.
With ASTM and U.S. Pharmacopeia, I'm working on a global harmonization conference on cannabis quality that will be virtual, and will have a lot of North American and E.U. regulators and scientists. That will happen before the year is through.
ImEPIK: Any final thoughts on the safety aspect of the product, whether it's in the form of smokable flower or edibles?
DV: Most historical state systems have been compliance-focused. Safety and quality has been more of an afterthought. A lot of it is lack of data, but food safety and GMPs — they're coming. It's just a matter of us getting caught up as an industry. It's not an if, but a when.
ImEPIK: We're so glad to get to talk to you. We know that you've been busy.
DV: Likewise, I appreciate the opportunity to share information with the industry.
ImEPIK: A Trusted Training Partner for Cannabis Regulations
ImEPIK's Cannabis Edibles Safety Course prepares edibles manufacturers to establish a food safety plan with current good manufacturing practices at all levels of their operations.
ImEPIK's online training specific to cannabis-infused products includes:
Level I: GMPs and the Pyramid of Edible Safety
Level II: The Edible Safety Plan
Level III: PCQI Online
Contact ImEPIK to learn more about online training for cannabis-infused products.