Food manufacturers could see their reputations falter if their products are the subject of a cannabis recall, whether from a mislabeling issue, tainted ingredients, or foreign materials — even if there have been no reported illnesses or injuries in connection with the recall.
While a food safety plan doesn't guarantee that a company's products will never be subject to a recall, proper planning, and employee training significantly reduce that potential.
This blog from ImEPIK will look at the five critical ways that makers of cannabis edibles can lower the risk of a product recall.
Buy From Approved Suppliers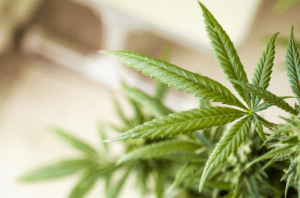 A component of the Food and Drug Administration's Food Safety Modernization Act (FSMA) is more rigorous oversight of how companies purchase from suppliers. A risk-based supply chain program includes using only approved suppliers and measures to verify that the practices they use are also ensuring food safety. These programs extend to the various forms of THC or cannabinoid from hemp and the unprocessed flower from growers.
Retailers should also thoroughly screen the companies from which they source ingredients. In July 2021, Michigan's Marijuana Regulatory Agency recalled dozens of cannabis-infused chocolate candies from Bay City-based 3843 Euclid LLC because of "unapproved testing and sampling of infused edibles products." Regulators shut down the processor over health violations.
Ensure Proper Ingredient Labeling
Labeling rules vary from state to state, so manufacturers must know where edibles will be marketed and what the rules are in that state. Generally, states regulate THC levels for each product, what constitutes a serving, and the number of servings allowed in each package. In addition, products containing recognized allergens – from certain nuts to soy, wheat, and dairy products – must include them in the ingredient list, as well as in an allergen warning. For example, the Colorado Marijuana Enforcement Division recalled Black Cherry CBD chocolate bars in February 2021 because they contained twice the amount of THC and CBD as noted on the packaging.
Work with Trusted Labs
State regulations mandate that cannabis products undergo lab testing, primarily to ensure they are safe for consumption and to establish the potency of the product. A recent case illustrates the importance of accurate testing. A Michigan judge in 2021 ordered a massive recall of cannabis after some products failed microbial retesting. The products, which were initially tested and approved for sale by Viridis North and Viridis Laboratories, contained yeast and mold. However, some recalled products have been allowed to return to retail shelves because Viridis North samples were cleared during the retesting.
Establish Quality Controls and Document They Are Followed
A critical step in establishing a food safety plan is to conduct a hazard analysis to expose potential problem areas in the manufacturing process and assign preventive controls to eliminate or reduce those hazards. Once identified, preventive controls should be monitored and documented.
Provide Training Throughout Company
Giving your food safety team the proper training can help ensure that food safety is a priority at the company. In addition, a demonstration of food safety values from management on down is instrumental in fostering a culture of food safety.
ImEPIK's Food Safety Courses for Edibles
ImEPIK features three courses for the cannabis edibles segment:
Level 1: GMPs and the Pyramid of Edible Safety — Provides a fundamental understanding of how food safety programs work in a production environment and how to make a uniform product.
Level II: The Edible Safety Plan — For those who supervise employees and oversee food safety and quality programs.
Level III: PCQI Online FSMA Training — A 10-module program for any personnel in an FDA-regulated food processing facility who is responsible for creating and executing the food safety plan.
Contact ImEPIK for more information on the courses, which are 100% online and designed to allow training to proceed at a pace that fits personal schedules.