Cannabis-infused beverages continue to penetrate the U.S market, mainly as the legalization of recreational marijuana takes hold across the U.S. According to data from MjBizDaily, cannabis-infused drink sales increased from $67.8 million in 2019 – $95.2 million in 2020, representing a 40% increase.
But despite significant growth, recreational marijuana is still a restricted product. So, there's always more to learn about cannabis-infused drinks and the possible legal implications in the dynamic regulatory environment. If you're interested in producing edible cannabis products, there is a lot to watch as the market grows.
Understanding Product Variations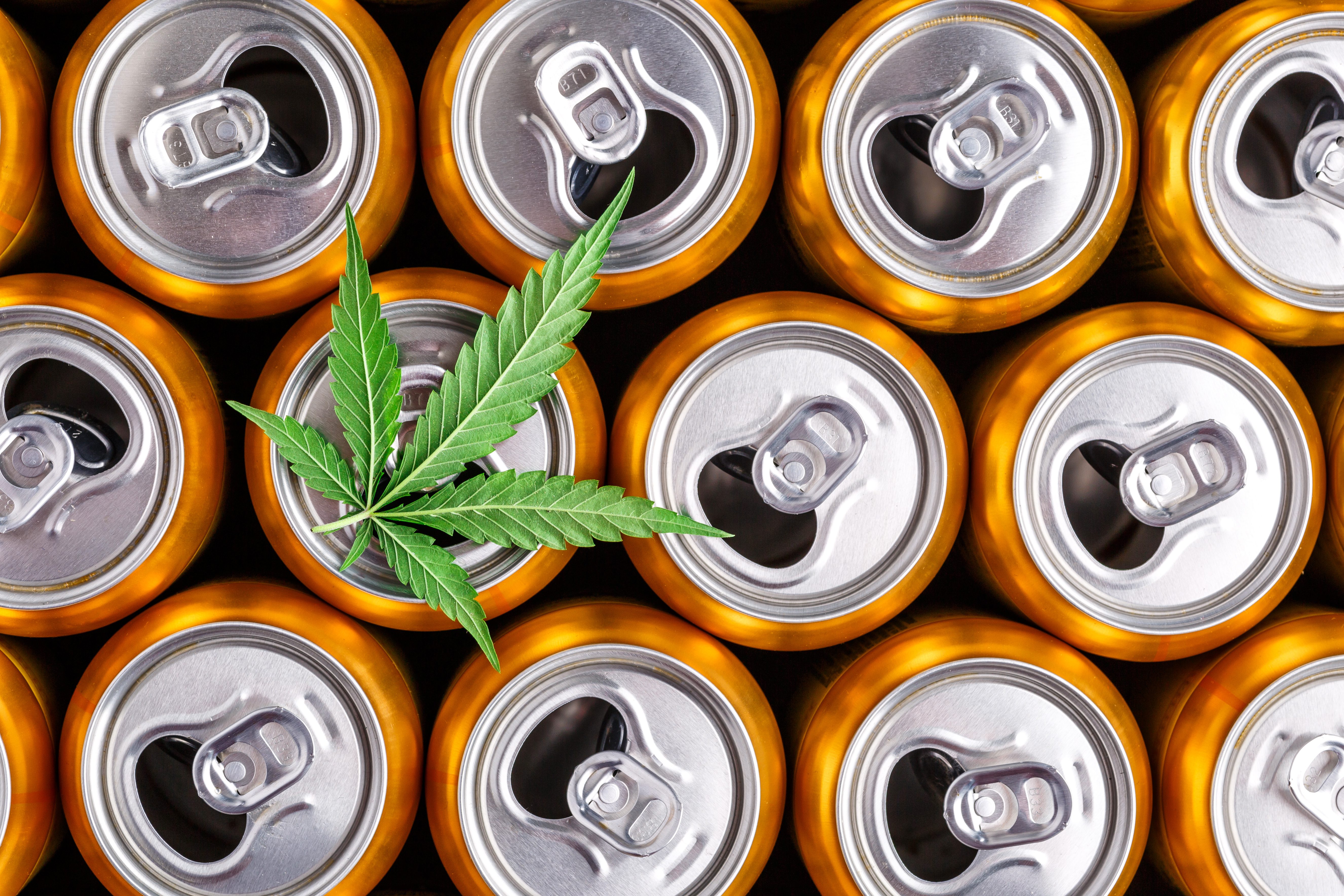 When working in the cannabis market, it's critical to understand the variation in ingredients and products and how they can be marketed or sold in different states. That said, you might be wondering how cannabis is different from marijuana and hemp.
While the terms "marijuana" and "hemp" are often used interchangeably, they come from two different plants in the cannabis family. The most identifiable difference between the two is the composition of their chemical compounds.
The cannabis plant contains several chemical compounds called cannabinoids. Marijuana is one of the compounds with high quantities of tetrahydrocannabinol (THC), famous for its psychoactive properties. On the contrary, hemp contains minimal THC but has high Cannabidiol (CBD) levels.
CBD, THC, and Alcohol
Some cannabis beverage producers have developed drinks infused with THC for consumption in states where cannabis is legal, but most of these beverages are non-alcoholic. Still, the Alcohol and Tobacco Tax and Trade Bureau (TTB) outlines and oversees the processing requirements for hemp products and ingredients whose formulation must be approved before being marketed.
Legal Requirements for Cannabis Production
Sometimes it's challenging to determine what is legal when producing, marketing, selling, and consuming cannabis beverages because new laws are implemented often. For instance, marijuana-based CBD is illegal at the federal level but legal in states that allow for medical and adult reform laws.
Hemp is regulated under the U.S Controlled Substance Act. It requires growers and researchers to obtain approval from the Drug Enforcement Administration (DEA).
Hone Your Cannabis Handling Skills at ImEPIK Today
Are you contemplating producing cannabis drinks or any other cannabis product? If so, we have some good news for you! At ImEPIK, our experts have taken the lessons learned in food manufacturing and created a course that facilitates safety training for cannabis edibles.
Though the FDA doesn't yet regulate cannabis edibles, officials believe that cannabis-infused edibles and drinks will fall under the agency's jurisdiction when federalization offices. Our experts are committed to encouraging a healthy food safety culture and promoting best industry practices in edibles production.
So, get in touch with us today to learn more about complying with coming FDA regulations.